Masters Swimming WA Inc. is primarily run by volunteers who work tirelessly for the benefit of MSWA and our members.  The Board of Management are elected yearly at the AGM held each February.
---
President
Fiona Wilkins
Fiona originally started swimming with Carine Masters in 1990, joining Perth City Swim Club in 1996. Fiona has held many positions there including President from 2001 to 2009, Vice President, and Secretary. 
Director of Finance
Tiffany Fraser-Gillard
Tiffany is a member at Claremont Masters swimming Club, a 5 time Rottnest Channel Swim soloist, and qualified CPA who looks forward to contributing her professional knowledge to the Masters Swimming WA Board. 
Director of Coaching
Siobhan Tyndall
Siobhan has been a member of Masters at Perth City since 2013 having retired from competitive swimming. Siobhan is an accredited coach and a qualified presenter of the Club Coach Workshop.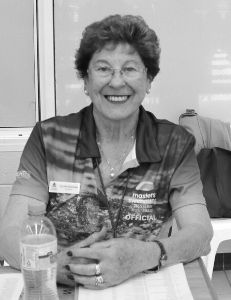 Technical Director
Lynne Duncan
Lynne has been a Masters Swimming WA member since 1980. She has taken on many roles in her own club, Maida Vale Masters, and has served as Editor for Different Strokes (precursor to e-alerts), Director of Finance and now Technical Director for Masters Swimming WA. Lynne is also a key member of the team that organises the Lake Leschenaultia Swim.
Director of Pool Competitions
Richard Hughes
Richard is a member of Claremont Masters Swimming Club. More information coming soon.
Board Director
Adam Pring
Adam Pring is the newly elected President of Beatty Park Masters Swimming Club. Adam is passionate about swimming for fitness, friendship and fun.
Director of Open Water
Kate Baxter